I'm not going to go into too much detail about coping with Christmas as there are already some great blogs and articles already out there; the lovely
Hayley
's guide to surviving Christmas and
this
from Cort Johnson at Health Rising, which discusses expectations that we have of ourselves and that others have of us. There is also an article on the
Action for ME
website which is worth a read. Finally
A Thrifty Mrs
and
Miss Thrifty
's blogs have given me quite a few tips on cutting costs this year.
I have to admit that despite pacing the Christmas shopping and having a husband who is on a par with Jamie Oliver most days, I still feel anxious about the big day. I think sites like Pinterest (jeez I have such a love/hate relationship with it) make you feel like everyone else is having a wonderful 'Martha Stewart' time of homemade christmas cards, freshly baked mince pies and beautifully presented, well behaved children. When in reality, my tree looks pretty wonky from my little boy knocking it over and half of my nice decorations are chipped or broken.(Why is it never the crappy ikeas ones that take a knock? It's always the nice Gisela Graham or John Lewis baubles grrr... ) Also due to my perfectionist personality, I have taken over the responsibility of buying most of my family and my other half's family gifts. Just to put you in the picture, its likely they would have nothing to open on Christmas day if it was left to him.... This comparison definitely applies to me!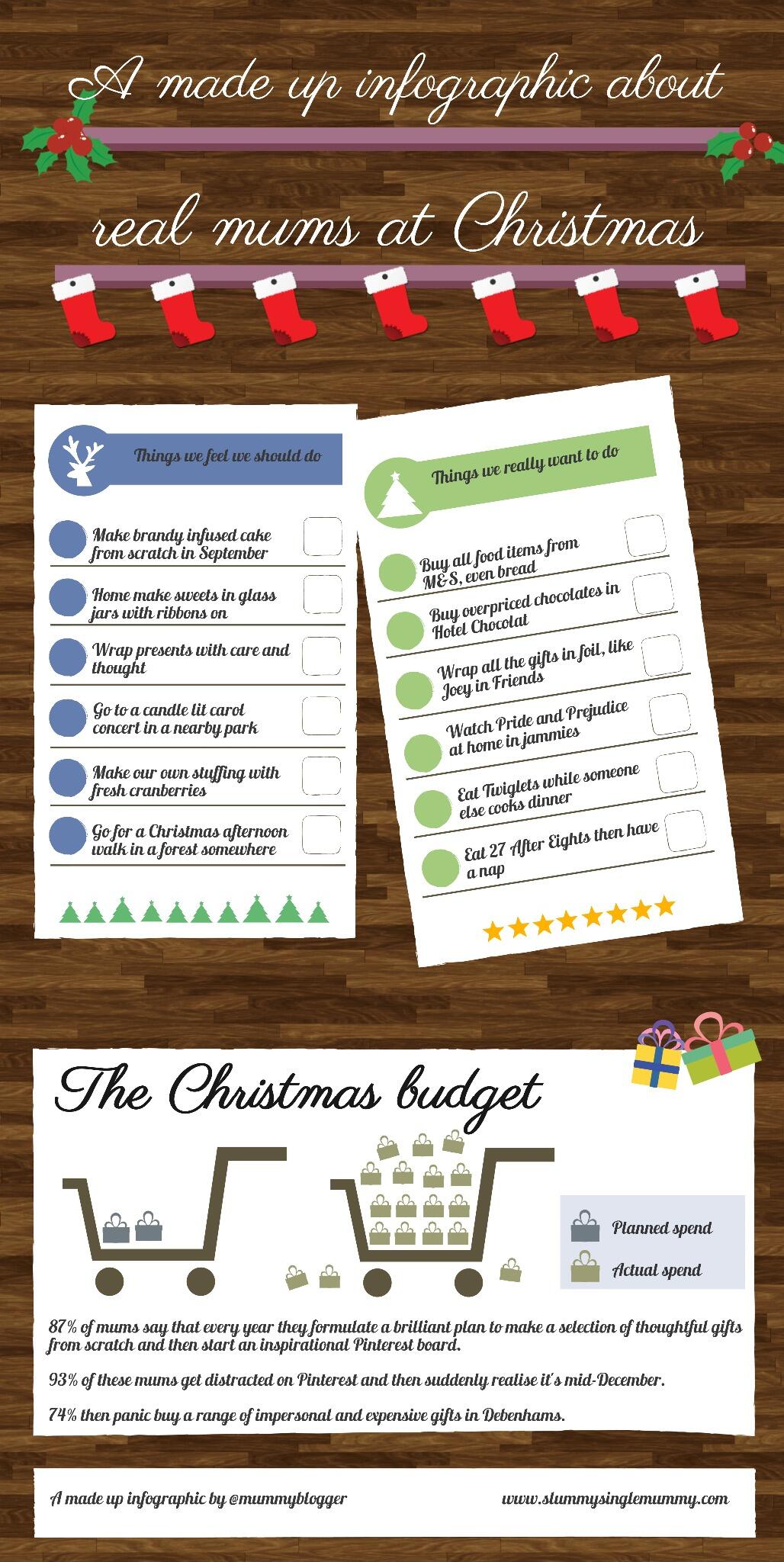 Anyway we've decided to have Christmas at ours this year. My parents are coming and have offered to make a Clootie Dumpling; a Scottish steamed pudding, which is a lot nicer than Christmas pudding in my books. Luckily my folks are pretty low maintenance and will be quite happy to just chill out and accept whatever (I think...). My other half is a keen cook so will rustle up a very edible turkey dinner (I hope...) and I can be hostess/look pretty in my Christmas outfit and
r̶e̶l̶a̶x̶
be forced to play Star Wars with my little boy.
This year will be a much happier time for me though. Last year, I had a horrendous relapse and could barely even stand long enough to decorate the tree or sit and eat a meal without retreating back to bed, so I'm extremely grateful that my health has improved and my symptoms are back to being mild and more manageable.
I have my first ME/CFS clinic appointment in January which I'm hoping will help to equip me with some more skills for managing my illness and hopefully improving my strength a bit more.
Let's hope that 2014 brings continued better health :)